Watch American Dad! S06E17 - Home Wrecker Online
Filter Videos
With the release of our brand spankin' new website, we have introduced an unimaginably simple way to filter the video sources – which has memory!.
Other Episodes
Lastest Episode:

Next Episode:

Previous Episode:

Pilot Episode:
Director

John Aoshima

Writer

Alan Freedland

Alice Evans

Played by Alice Evans

Tim Kelleher

Played by Tim Kelleher

Chris Diamantopoulos

Played by Chris Diamantopoulos

Curtis Armstrong

Played by Curtis Armstrong

Maurice LaMarche

Played by Maurice LaMarche

Kevin Michael Richardson

Played by Kevin Michael Richardson

Eddie Kaye Thomas

Played by Eddie Kaye Thomas

Ioan Gruffudd

Played by Ioan Gruffudd

Mike Barker

Played by Mike Barker

Chris Cox

Played by Chris Cox

Daisuke Suzuki

Played by Daisuke Suzuki

Matt McKenna

Played by Matt McKenna

Lisa Edelstein

Played by Lisa Edelstein
Since the introduction of articles to Vids.TV, we are on the look out for talented and aspiring writers to join our modest collection of editors. If you feel you are the person for such a role, then please email us at applications@vids.tv with some examples of your work. All of our writers are paid well, and enjoy other benefits, too.
Unfortunately we don't have any articles pertaining to American Dad! (But rest assured – we will be writing some!). For the time being we have listed the latest articles, if you are looking for something engaging to read.
Alex Granger
General Editor

Written about Desperate Housewives
Published on the 24th of August, 2011
Jessica Lambert
General Editor

Written about Ugly Betty
Published on the 19th of August, 2011
Jessica Lambert
General Editor

Written about Rizzoli & Isles
Published on the 16th of August, 2011
Jessica Lambert
General Editor

Written about Alphas
Published on the 15th of August, 2011
Carl Edmington
General Editor

Written about House
Published on the 14th of August, 2011
Wish to contribute? Then submit your own clip!
Shootout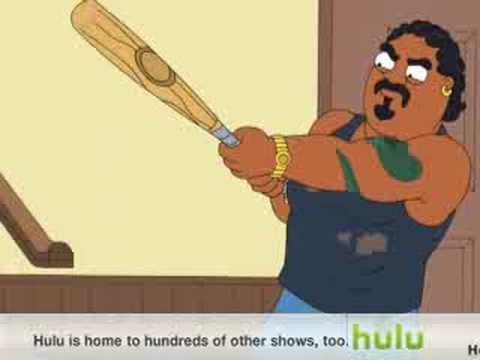 Beef Jerky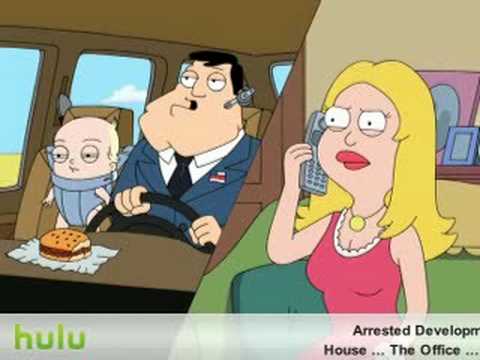 Psycho Kitty